Embodia for Home Exercise Prescription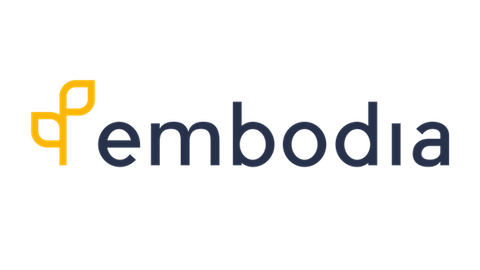 Embodia for Home Exercise Prescription
Free
This online course will walk you through how to use Embodia for home exercise prescription. By completing this course you will earn an additional 2 weeks on Embodia at no cost. You will have access to all of the features and can add as many patients as you like.
After the complimentary month, there is a $15/month fee to continue to use Embodia.
The $15/month fee includes the following:
Embodia access on the web and mobile apps
Practitioners can add as many patients as they like
Push reminder feature to remind patient to complete exercises
Practitioner can specify frequency and duration of exercise per week
Able to create specialized content and individualized exercises for the app user
Access to patient analytics features (i.e. symptom scales, exercise adherence, etc.)
Access to personal and public education library
Access to personal and public exercise library
Creation of standardized prescription template, exercise protocol or patient package with education and exercise components
Exercises have a stop and restart function if practitioner would like to put exercises on hold for a period of time (i.e. during a different treatments etc.)
Practitioners can use mobile app to record sessions with patient and send it to them for the patient to refer back to
At discharge patients can be archived on Embodia. Patients can be re-activated on Embodia at the discretion of the therapist.
Patients can track personal performance
Patients can track personal exercise adherence
Patients can monitor personal specific symptom levels
Access individual exercise program under 'My exercises'
Access education modules prescribed by practitioner under 'My education'
Patients can change the time at which they receive push notifications to do their exercises or can turn them off at their discretion.
If you have questions at any time, please send us an email at support@embodiaapp.com
Enjoy!
Course Material included in this course
Introduction

How to Add a Patient to Embodia

What If My Patient Didn't Receive The Welcome Email?

What Practitioners & Patients are Saying About Embodia
A Patient's Profile

What's in a Patient's Profile

How to Navigate Your Patients' Profile
How to Prescribe

How to Prescribe Exercises

How to Edit or Change a Program I've Already Prescribed
How to Save Time

How to Set Default Instructions
How to Create Your Own Content

How to Create Your Own Exercise

How to Create Your Own Education
Back